Overview
(June 20, 2019, Los Angeles) — Steptoe's Jennifer Bonneville has received the Los Angeles County Bar Association's (LACBA) 2019 Hon. Benjamin Aranda III Outstanding Public Service Award. Bonneville was recognized at an awards ceremony on June 19 in Los Angeles for her work with the LACBA's Domestic Violence Legal Services Project (DVP).
Bonneville, who serves as a board member for the LACBA's Counsel for Justice, has devoted numerous hours to the DVP over the last decade, helping victims of domestic violence and elder abuse in obtaining temporary restraining orders. For her work with that project, Bonneville was named a Los Angeles County "Volunteer of the Year" in 2014.
Throughout the years, lawyers in Steptoe's Los Angeles office have donated countless hours of pro bono legal services to support the LACBA's legal services projects including the DVP, the Aids Legal Services Project, the Immigration Legal Assistance Project, and the Veterans Legal Services Project. In October 2018, in conjunction with national domestic violence awareness month, Steptoe donated $5,000 to serve as the official sponsor of its 31 Days of Awareness campaign.
About Steptoe
In more than 100 years of practice, Steptoe has earned an international reputation for vigorous representation of clients before governmental agencies, successful advocacy in litigation and arbitration, and creative and practical advice in structuring business transactions. Steptoe has more than 500 lawyers and other professional staff across offices in Beijing, Brussels, Chicago, London, Los Angeles, New York, Phoenix, San Francisco, and Washington. For more information, visit www.steptoe.com.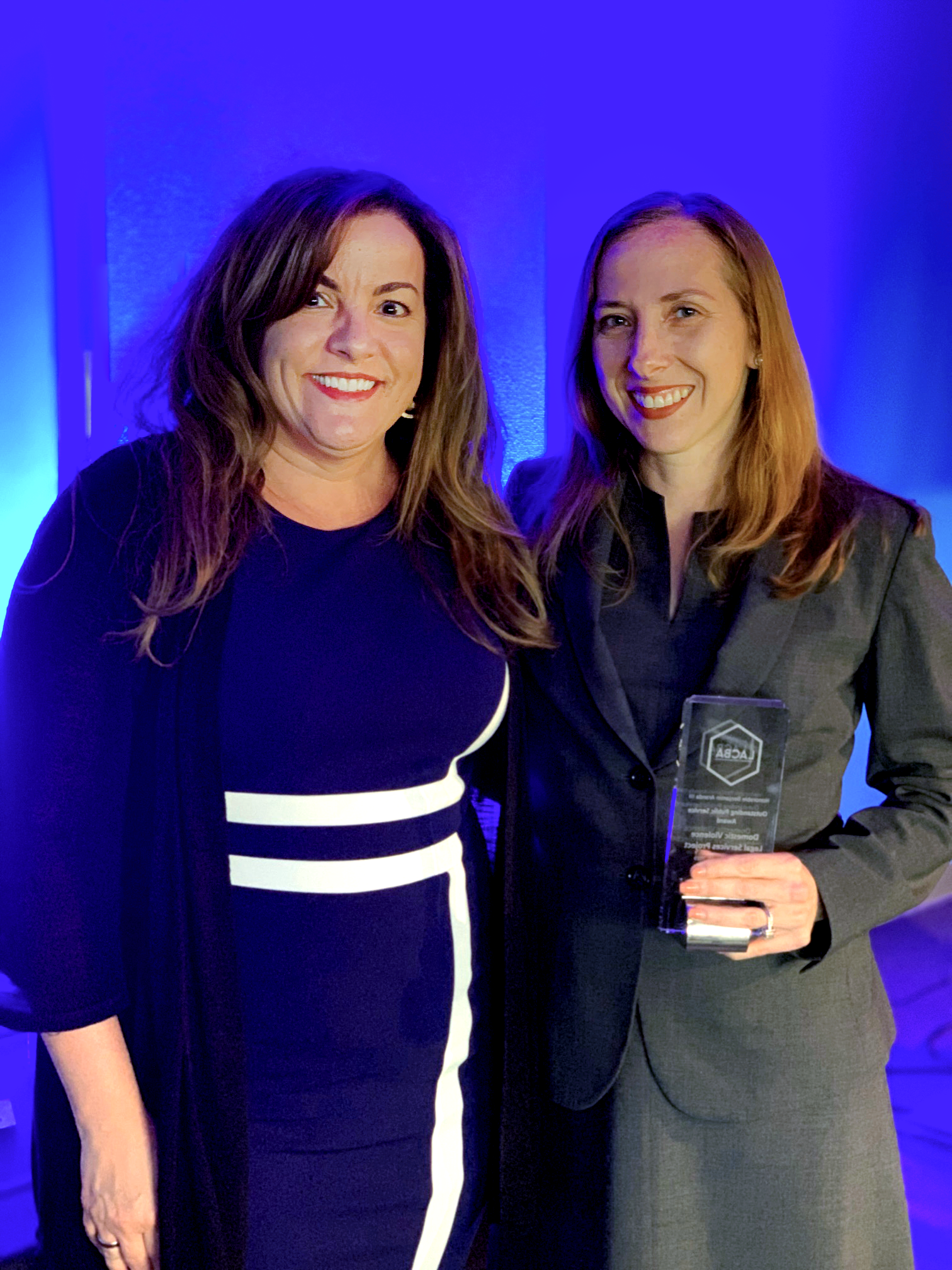 Sara Rondon, director of the domestic violence project, with Jennifer Bonneville