Overview
(April 20, 2020, Washington, DC) — In a show of support for caregivers and those facing significant food insecurity during the global pandemic, Steptoe and its in-house culinary services provider, Seasons, donated 1000 hot meals to Children's National Hospital and several housing facilities in the District of Columbia. The meals were prepared by Seasons, which operates a commercial-grade kitchen in the firm's Washington office, and delivered to recipients on the evenings of April 16 and 17.
The café has been idle since employees began teleworking in March. Rather than discard all of food remaining in the pantry, a decision was made to put some of it to good use.
Children's National Hospital received a total of 600 individual meals, with 300 meals donated to Access Housing, which operates a transitional housing facility for the Veterans Administration hospital in DC. The remaining meals were donated to Friendship Place's housing program, La Casa, and Pathways to Housing DC. Both programs serve individuals and families on the brink of homelessness.
Steptoe's Vince Falcone, senior director of facilities in the DC office, and members of his team organized and facilitated the meal donations and deliveries. Paul Lee, the firm's pro bono counsel, also played a significant role in helping to find recipients for the meals.
About Steptoe
In more than 100 years of practice, Steptoe has earned an international reputation for vigorous representation of clients before governmental agencies, successful advocacy in litigation and arbitration, and creative and practical advice in structuring business transactions. Steptoe has more than 500 lawyers and other professional staff across offices in Beijing, Brussels, Chicago, Hong Kong, London, Los Angeles, New York, San Francisco, and Washington. For more information, visit www.steptoe.com.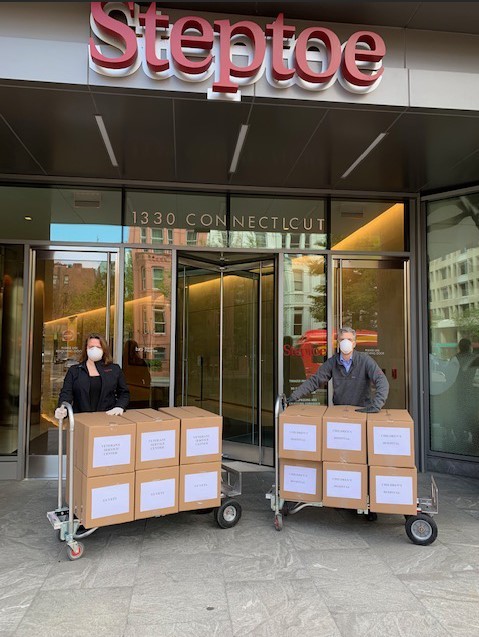 Steptoe Vice Chair Gwen Renigar and Chair Phil West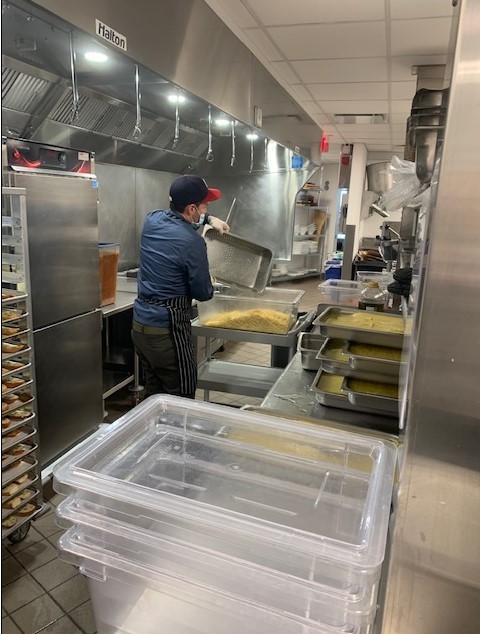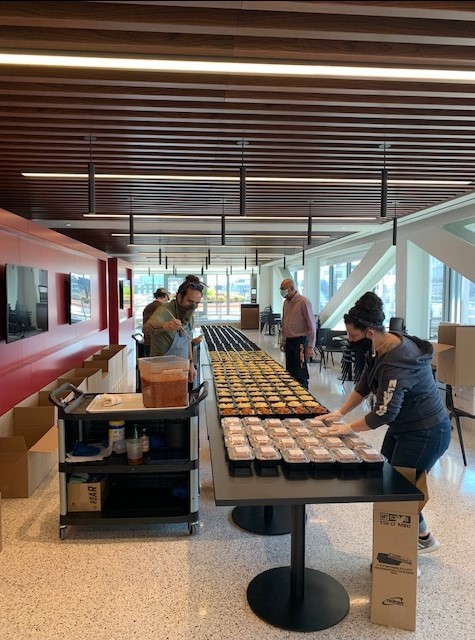 Steptoe's Tyrone Bryant and Vince Falcone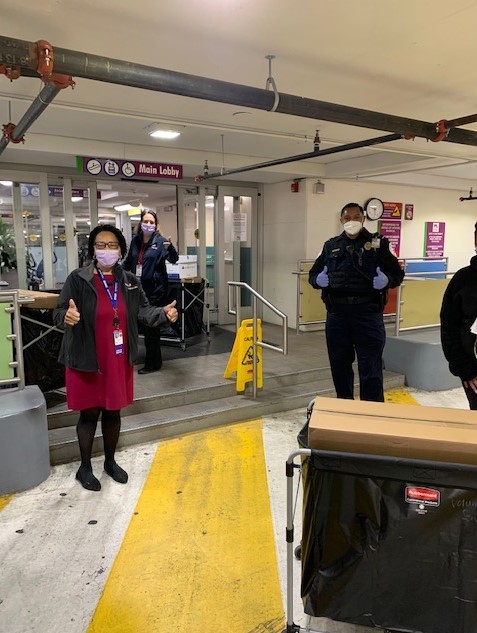 Staff at Children's National Hospital welcome the meal delivery