Overview
(June 25, 2020, Beijing) — Steptoe & Johnson LLP is pleased to announce the launch of its WeChat public account. The account will provide legal updates about US/EU laws that are relevant to Asia, especially China, as well as news, webinars, and other events related to the firm's Beijing and Hong Kong offices.
With a monthly user base of more than one billion people, WeChat is China's most popular messaging app for individuals, businesses and e-commerce.
To follow Steptoe on WeChat:
Select "Discover" within the WeChat app
Select "Scan QR code"
Scan the image below: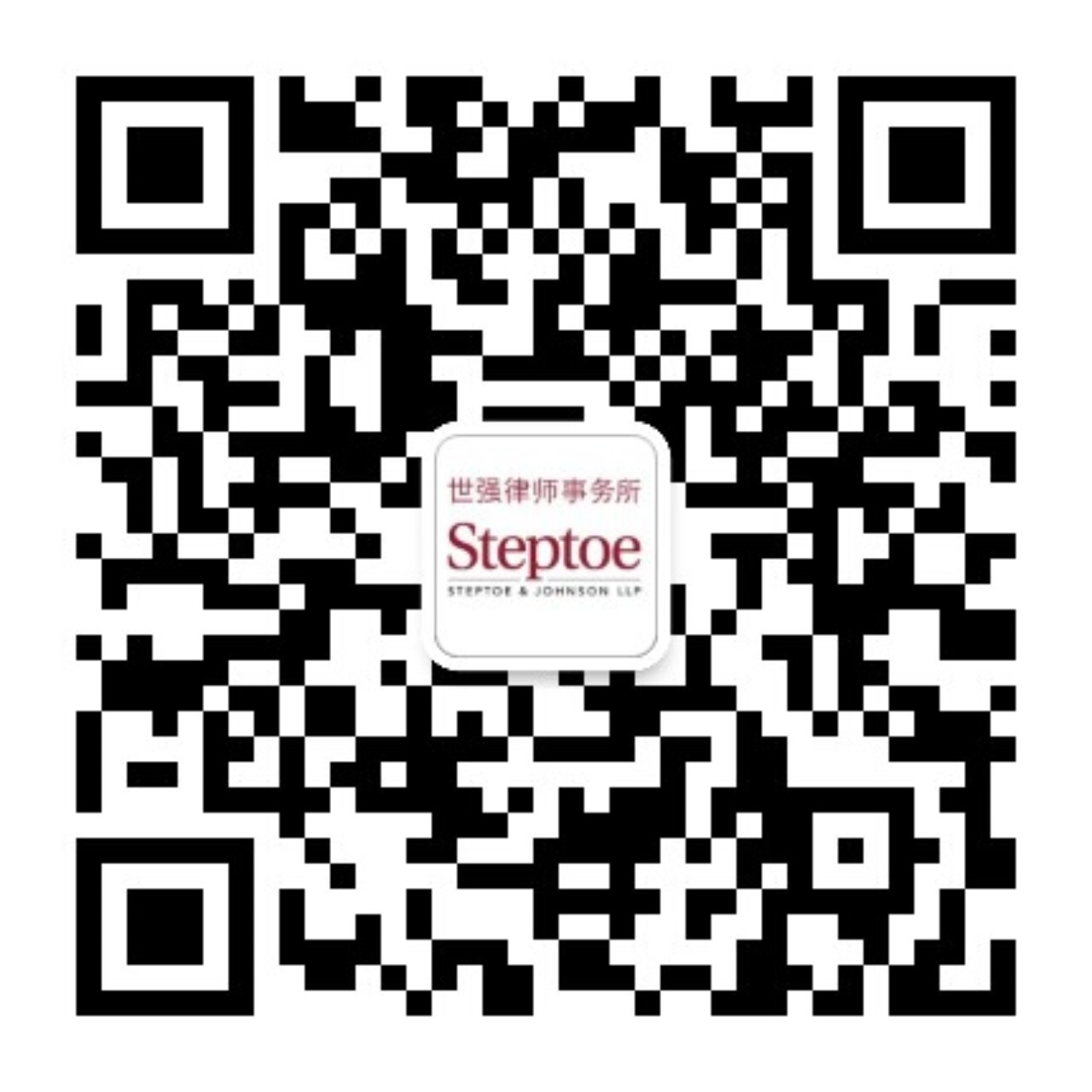 Steptoe has had a permanent presence in Asia for more than a decade. In March 2010, the firm opened its Beijing office. That office is now led by Rich Battaglia, who focuses his practice on international regulation and compliance. Battaglia relocated to China from the United States in the fall of 2019 along with Tim Bickham, who serves as managing director of the China Intellectual Property and Litigation practice.
In December 2019, Steptoe announced the expansion of its cross-border investigations, compliance and enforcement practice in Asia with the arrival of Wendy Wysong, who spearheaded the launch of the firm's Hong Kong office.
Combined, Steptoe's Asia-Pacific practice helps clients do business in the region and helps companies within the Asia-Pacific region conduct their business internationally. The firm advises clients on international regulatory compliance, US and EU trade remedies proceedings, CFIUS, intellectual property, cybersecurity and data privacy, corporate governance, structuring investments and market access, and US, UK, and EU anti-bribery, anti-money laundering, economic sanctions, and export controls.
For more information visit: https://www.steptoe.com/en/wechat.html.
About Steptoe
In more than 100 years of practice, Steptoe has earned an international reputation for vigorous representation of clients before governmental agencies, successful advocacy in litigation and arbitration, and creative and practical advice in structuring business transactions. Steptoe has more than 500 lawyers and other professional staff across offices in Beijing, Brussels, Chicago, Hong Kong, London, Los Angeles, New York, San Francisco, and Washington. For more information, visit www.steptoe.com.