Overview
(May 10, 2019, Washington, DC) — Steptoe & Johnson LLP has received Ayuda's inaugural Pro Bono Impact Award for its "special and significant contribution to Ayuda's legal pro bono program in 2018." Steptoe was presented with the award during Ayuda's signature spring event on May 9 in Washington.
Ayuda is a provider of multilingual legal and social services. The organization's mission is to protect the rights of low-income immigrants in the DC metro area.
In selecting Steptoe for the award, Ayuda stated the following:
Steptoe has contributed an impressive number of pro bono hours, but the impact of the work is greater than the sum of those hours. Steptoe helps Ayuda's clients overcome serious trauma related barriers and share their stories. They come alongside survivors of crime, domestic violence, and human trafficking, helping them to speak their truth and make their case for humanitarian relief.
Steptoe's lawyers also help Ayuda's clients achieve the security and stability they deserve. The process of applying for lawful permanent residency and eventually citizenship can be daunting. Many clients who receive assistance with an initial filing for a temporary status return to Ayuda when it is time to adjust their status. With Steptoe's help, several of Ayuda's clients have been granted permanent status in the United States. This critical service represents the best pro bono has to offer - a recognition of the clients' resilience and official confirmation that they belong here for good.
Click here to learn more about Steptoe's public service activities.
About Steptoe
In more than 100 years of practice, Steptoe has earned an international reputation for vigorous representation of clients before governmental agencies, successful advocacy in litigation and arbitration, and creative and practical advice in structuring business transactions. Steptoe has more than 500 lawyers and other professional staff across offices in Beijing, Brussels, Chicago, London, Los Angeles, New York, Phoenix, San Francisco, and Washington. For more information, visit www.steptoe.com.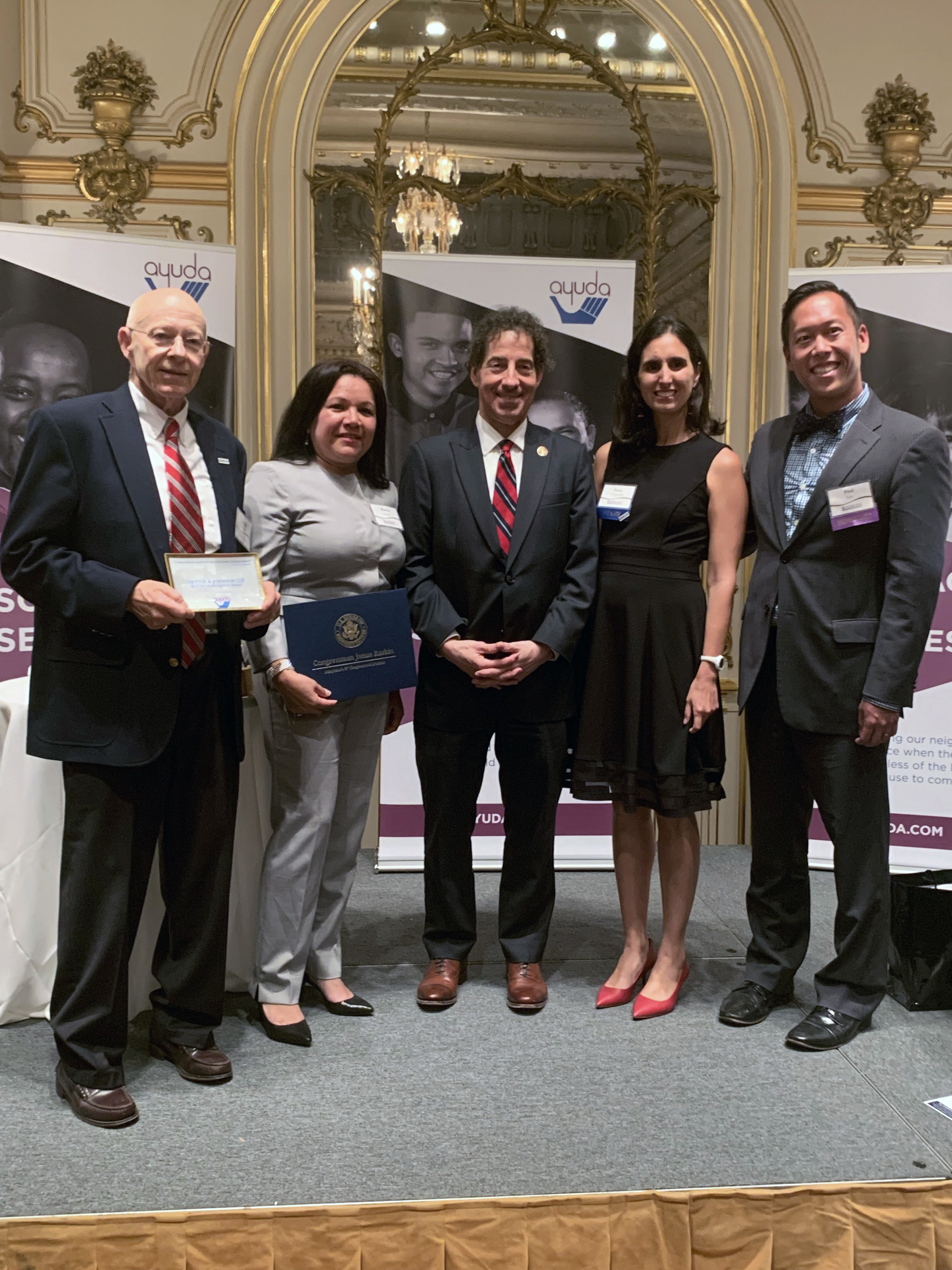 Steptoe's George Grandison, immigration legal assistant Blanca Caceres, US Representative Jamie Raskin (D-Md.), Ayuda Executive Director Paula Fitzgerald, and Steptoe Pro Bono Counsel Paul Lee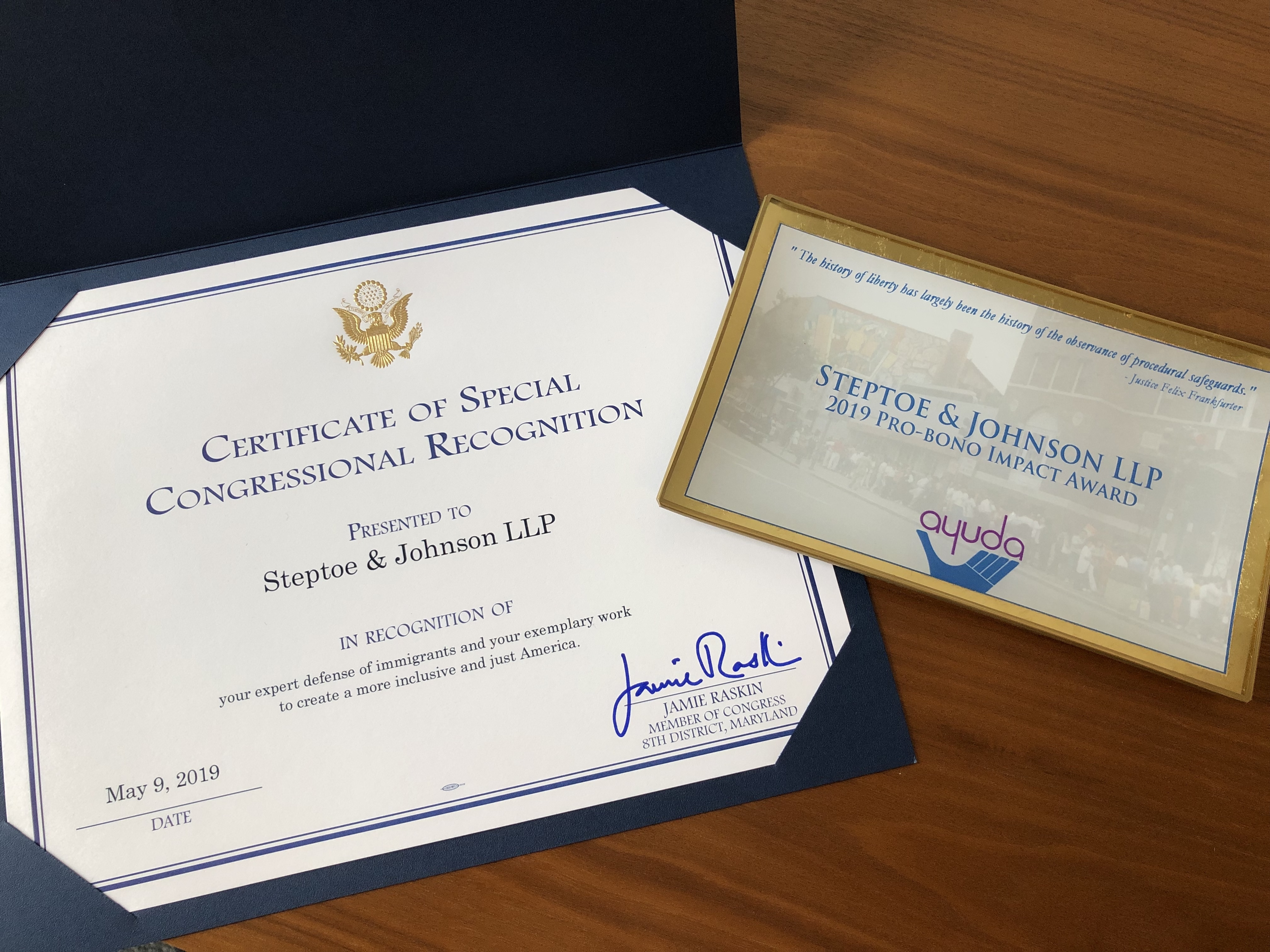 Professionals
Paul S. Lee
Paul Lee coordinates Steptoe's pro bono program and mentors on a variety of pro bono matters, particularly those involving immigration and juvenile law. He has responsibility for all aspects of the...
Pro Bono Counsel
W. George Grandison
After transitioning from a successful career spanning 30 years practicing international trade law, George Grandison devotes his time to the firm's pro bono practice and, in particular, the...
Senior Partner