Overview
(December 9, 2019, Washington, DC) — Steptoe has received the Washington Council of Lawyers' 2019 Law Firm Award. The firm has been a staunch supporter of the organization for decades and was recognized for its "deep-rooted and stronger-than-steel commitment to pro bono work," including 31,000 hours in 2018. Steptoe was honored on December 5 during the Washington Council of Lawyers' annual awards ceremony.
Read more on Steptoe's commitment to pro bono work at the Washington Council of Lawyers.
About Steptoe
In more than 100 years of practice, Steptoe has earned an international reputation for vigorous representation of clients before governmental agencies, successful advocacy in litigation and arbitration, and creative and practical advice in structuring business transactions. Steptoe has more than 500 lawyers and other professional staff across offices in Beijing, Brussels, Chicago, London, Los Angeles, New York, San Francisco, and Washington. For more information, visit www.steptoe.com.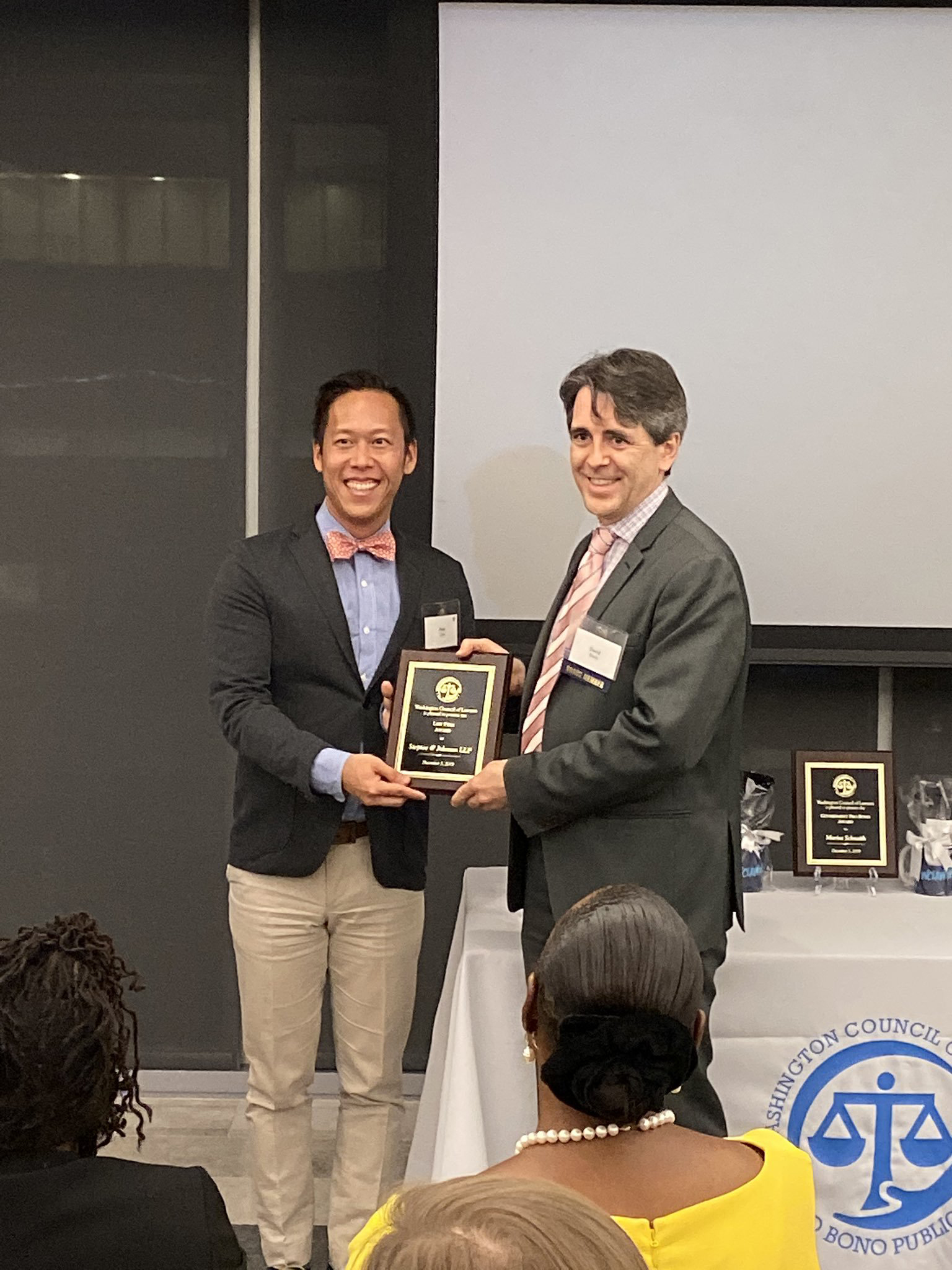 Steptoe pro bono counsel Paul Lee accepts the award from David Steib, president of the Washington Council of Lawyers' board of directors
Professionals
Paul S. Lee
Paul Lee coordinates Steptoe's pro bono program and mentors on a variety of pro bono matters, particularly those involving immigration and juvenile law. He has responsibility for all aspects of the...
Pro Bono Counsel