Overview
(August 11, 2021, Washington, DC) — Steptoe & Johnson LLP is pleased to announce the launch of the Steptoe Pre-Law Fellowship, a two-year program designed for new college graduates interested in a career in law. The inaugural class has been selected and is beginning to integrate into the firm as fulltime employees.
The inaugural class of Pre-Law Fellows is as follows: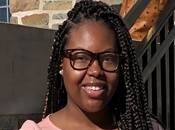 Faith Boyer, B.S. in Business Administration, Morgan State University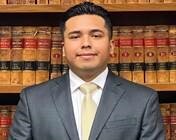 Brandon Hernandez, B.A. in Spanish, University of Maryland, College Park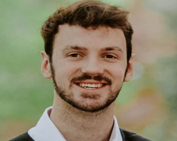 Nathan Nelson, B.A. in Political Science, The University of South Carolina
During their tenure, the fellows will be learning about law firm operations, law firm life, and the practice of law to help prepare them for law school and work as practicing lawyers. First-year fellows will work in the firm's legal talent department or another operational department, while second-year fellows will rotate into another operational department or a practice group. They will also help shepherd the new, first-year class of fellows. The fellows will also have opportunities to shadow lawyers in depositions, hearings, trials, closings, and client meetings; take field trips to courthouses and other law-related locations; meet with firm leadership, partners and associates; and participate is portions of the summer associate program.
Shauna Bryce, chief diversity officer and chief legal talent officer, commented: "The goal of the program is to enhance the firm's lawyer pipeline, particularly our pipeline of candidates from under-represented groups such as women, people of color, members of the LGBTQ+ community, persons with disabilities, first-generation lawyers, and first-generation Americans. We hope fellows will go on to law school, return as summer associates, and ultimately join the firm as full-time associates."
College graduates interested in applying for the program must have completed a four-year bachelor's degree or equivalent from an accredited institution or equivalent. Applicants are expected to have served as leaders in their communities and institutions, as well as to have earned a minimum GPA of 3.5. They must have a demonstrated interest in pursuing a career in law, and have a letter of recommendation from a dean, professor, judge, or practicing lawyer.
About Steptoe
In more than 100 years of practice, Steptoe has earned an international reputation for vigorous representation of clients before governmental agencies, successful advocacy in litigation and arbitration, and creative and practical advice in structuring business transactions. Steptoe has more than 500 lawyers and other professional staff across offices in Beijing, Brussels, Chicago, Hong Kong, London, Los Angeles, New York, San Francisco, and Washington. For more information, visit www.steptoe.com.