Overview
(May 6, 2019, Washington, DC) — Steptoe & Johnson LLP has received the 2019 Voices of Courage award from the Women's Refugee Commission. Steptoe was recognized for "providing critical support on securing essential protections for unaccompanied children, specifically related to the Trafficking Victims Protection Reauthorization Act." Steptoe's George Grandison and Paul Lee accepted the award on the firm's behalf during an awards luncheon on May 2 in New York.
The Women's Refugee Commission improves the lives and protects the rights of women, children and youth displaced by conflict and crisis. Since its founding, the Women's Refugee Commission has ensured that displaced women, children and young people—among the world's most vulnerable—are not forgotten and are put on the international agenda. Each year the Women's Refugee Commission holds a luncheon to honor individual refugee women and young people who are working on behalf of other refugees.
Click here to learn more about Steptoe's public service activities.
About Steptoe
In more than 100 years of practice, Steptoe has earned an international reputation for vigorous representation of clients before governmental agencies, successful advocacy in litigation and arbitration, and creative and practical advice in structuring business transactions. Steptoe has more than 500 lawyers and other professional staff across offices in Beijing, Brussels, Chicago, London, Los Angeles, New York, Phoenix, San Francisco, and Washington. For more information, visit www.steptoe.com.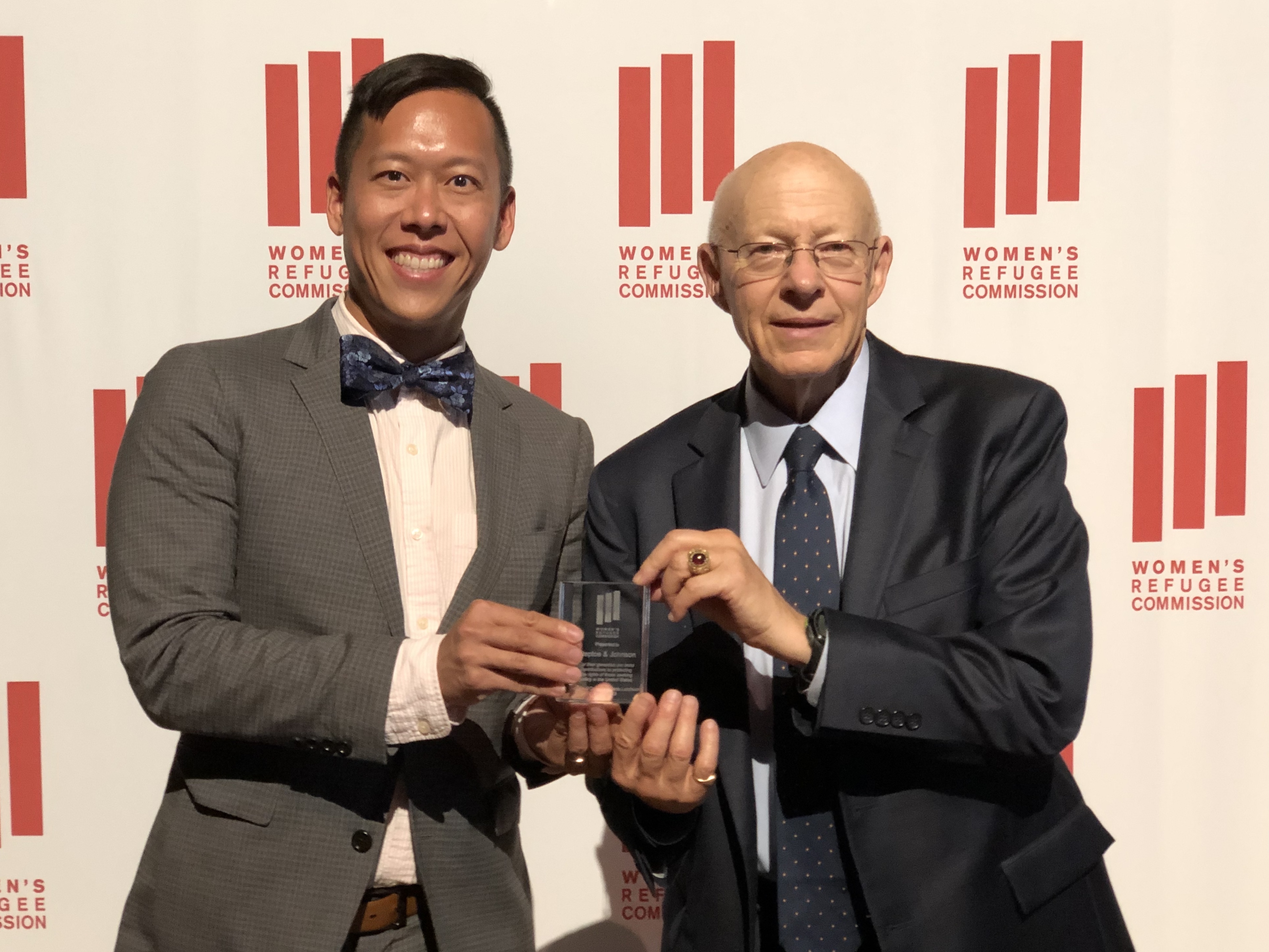 Steptoe's Paul Lee and George Grandison
Professionals
Paul S. Lee
Paul Lee coordinates Steptoe's pro bono program and mentors on a variety of pro bono matters, particularly those involving immigration and juvenile law. He has responsibility for all aspects of the...
Pro Bono Counsel
W. George Grandison
After transitioning from a successful career spanning 30 years practicing international trade law, George Grandison devotes his time to the firm's pro bono practice and, in particular, the...
Senior Partner