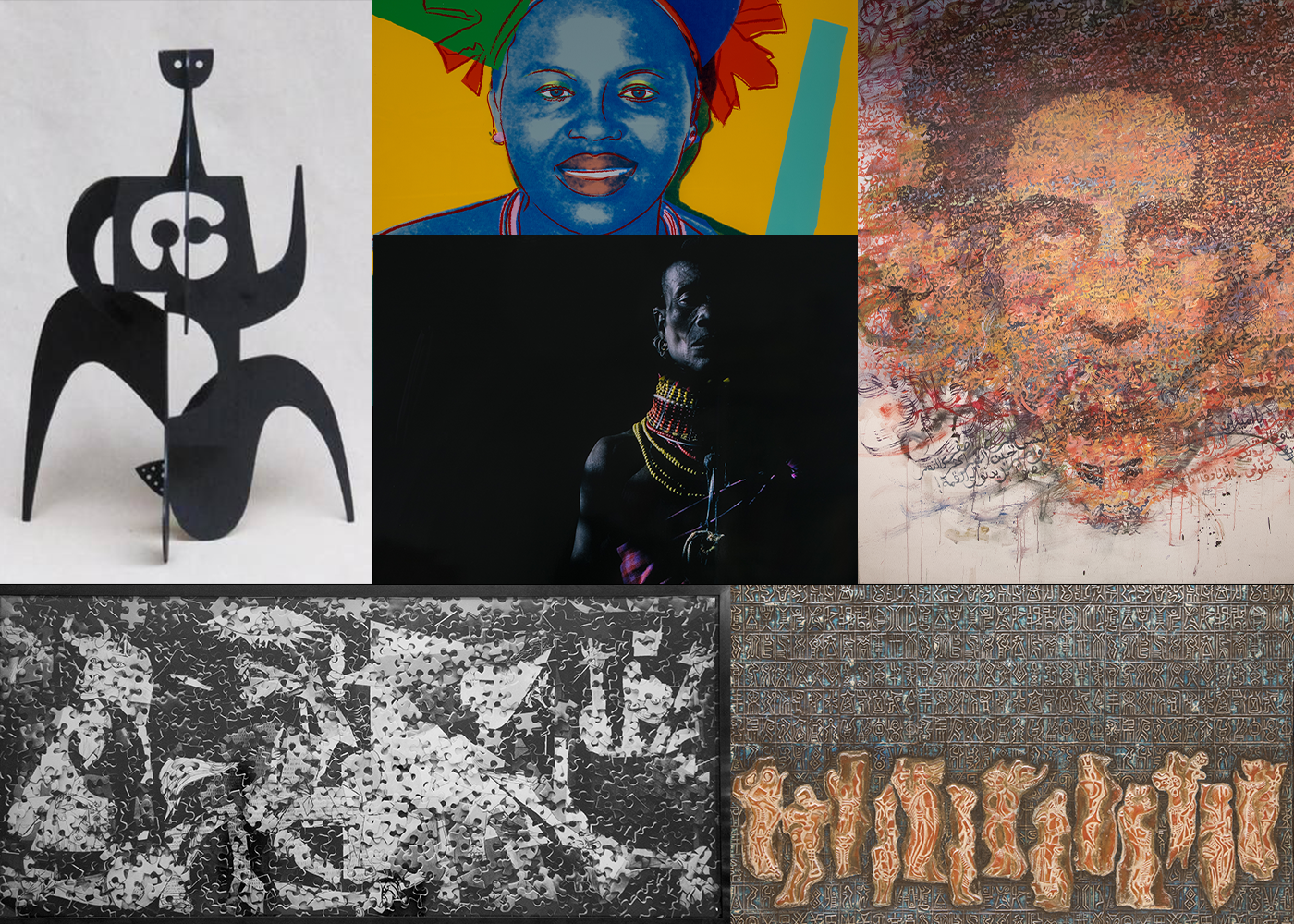 In 2015, Steptoe signed a 15-year lease extension that included a renovation of our flagship Washington, DC office near Dupont Circle. This long-term commitment was important for many reasons, the most important of which was the lively and culturally diverse neighborhood that we call home.
As a part of the renovation, we decided we wanted the art on our walls to reflect who we aspire to be. After selling the pictures that had decorated the building for many decades, many depicting hunters, horses, ducks and other birds, we used the proceeds to replace them with diversity-themed art. We assembled a group of pictures, paintings, and sculptures by a diverse group of artists, including African American (Romare Bearden, Jehad Nga, Cinnamon Willis), African (Lalla Essaydi, Bruce Onobrakepeya), Aboriginal (Jimmy Mijau Mijau), Latin American (Vik Muniz, Martha Boto), Asian (Lin Tianmiao, M. Irfan), and female (Delia Brown, Barbara Kruger), among other artists.
Beyond evoking different cultures, art can also be the ultimate form of peaceful protest. And so, we thought it fitting that a protest piece – Vik Muniz's contemporary rendition of Picasso's Guernica – would grace our lobby. A second piece – Ivan Navarro's peaceful memorial to the Chileans who went missing in the Pinochet years – inspires thought and conversation.
The art brightened our days and encouraged conversation among colleagues, clients, and friends of the firm when we were physically in our office space. For the past few months, of course, neither we nor any guests have been able to roam the building's corridors. We are still anxious for the art we have selected to play an inspirational role in our professional and personal lives. And so, without having the pretensions of a museum, we decided to do what many museums have done. We have created a virtual tour of these pieces, enriched with engaging catalogue entries written by Connie Mourtoupalas, former President of Chicago's National Hellenic Museum. The entries shed light on each artist's life, work, point of view, and what drew us to the work.
Be our virtual guest. Start here.