Overview
(June 19, 2019, Washington, DC) — Steptoe's Lisa Arnold, Shaun Boedicker, Blanca Caceres, Joel Kaufman, David Hirsch and Rick Roberts received the Human Rights First 2019 Pro Bono Star Award. The award is given to attorneys who "demonstrate extraordinary commitment" to the cases for asylum or related forms of immigration protection that they take on a pro bono basis through Human Rights First. The Steptoe team was recognized for their time, resources, compassion, and strength to the representation of asylum-seekers at a reception on June 18 in Washington.
Earlier this year, Steptoe secured a grant of asylum for two sisters from Honduras fleeing one of the sister's husbands, who had a history of torture and abuse. The case was considered challenging as former Attorney General Jeff Sessions was moving to prohibit domestic violence-based asylum claims. The team's winning brief was circulated to advocacy organizations as a template for others with similar claims. In addition, the team has been working to bring over the sisters' young children as derivative asylees.
For more information, visit Human Rights First.
About Steptoe
In more than 100 years of practice, Steptoe has earned an international reputation for vigorous representation of clients before governmental agencies, successful advocacy in litigation and arbitration, and creative and practical advice in structuring business transactions. Steptoe has more than 500 lawyers and other professional staff across offices in Beijing, Brussels, Chicago, London, Los Angeles, New York, Phoenix, San Francisco, and Washington. For more information, visit www.steptoe.com.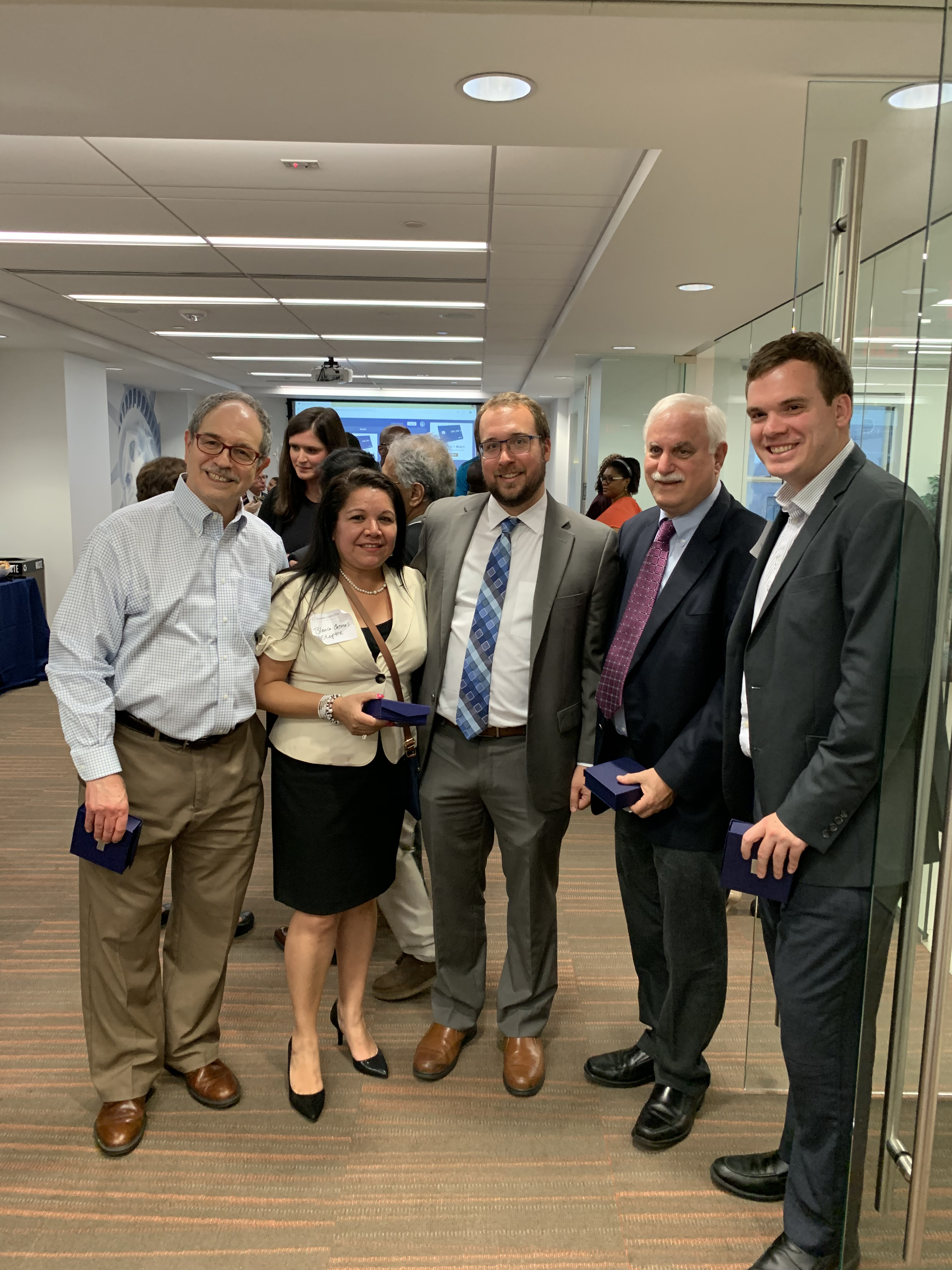 Retired Steptoe deputy pro bono counsel Larry Katzman, Steptoe bilingual pro bono coordinator Blanca Caceres, Human Rights First legal director Alex Parcan, Steptoe partner Joel Kaufman and associate Shaun Boedicker