Overview
(September 10, 2021, Washington, DC) — As a gesture of appreciation and recognition of the 20th anniversary of 9/11, Steptoe today is providing local firehouses in the United States with hot lunches catered from local restaurants. Teams of Steptoe volunteers comprised of both lawyers and business professionals are serving the first responders at firehouses that support and protect our local offices.
Here are the participating fire stations and restaurants:
Chicago Fire Department Station 1 with lunch from Saigon Sisters.
Los Angeles Fire Department Station 3 with lunch from SAJJ Mediterranean.
Washington DC Fire Department Engine Company 1 with lunch from Surfside Tacos.
Steptoe is also providing similar recognition that meets the needs of local firehouses in New York and San Francisco.
The lunches were inspired by Steptoe's pro bono client, Pay It Forward 9/11, a 501(c)(3) founded to recognize the approximately 9,000 residents of Gander, Newfoundland, Canada who, for five days when US airspace was closed following the 9/11 attacks, took care of nearly 7,000 grounded airline passengers from 90 countries and asked for nothing in return. Pay It Forward's goal is to inspire 20,000 people to do good deeds for the 20th anniversary of 9/11 to honor the nearly three-thousand lives lost and volunteer heroes from that day.
Learn more about the Random Acts of Kindness Campaign at Pay It Forward 9/11.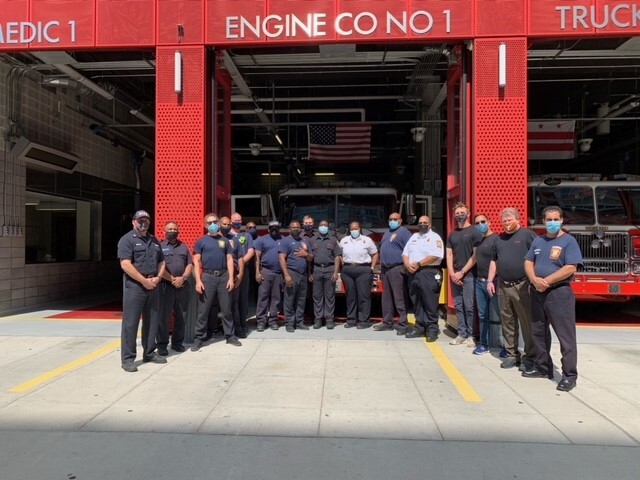 Steptoe's Alex Faucette, Paul Lee, and Chris Bjornson (4th, 3rd and 2nd from right) visit with DC's Engine Company 1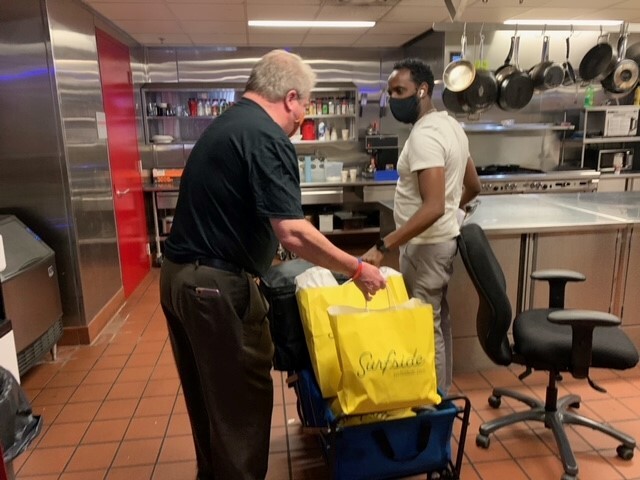 Steptoe of counsel Chris Bjornson delivers Surfside Tacos to DC's Engine Company 1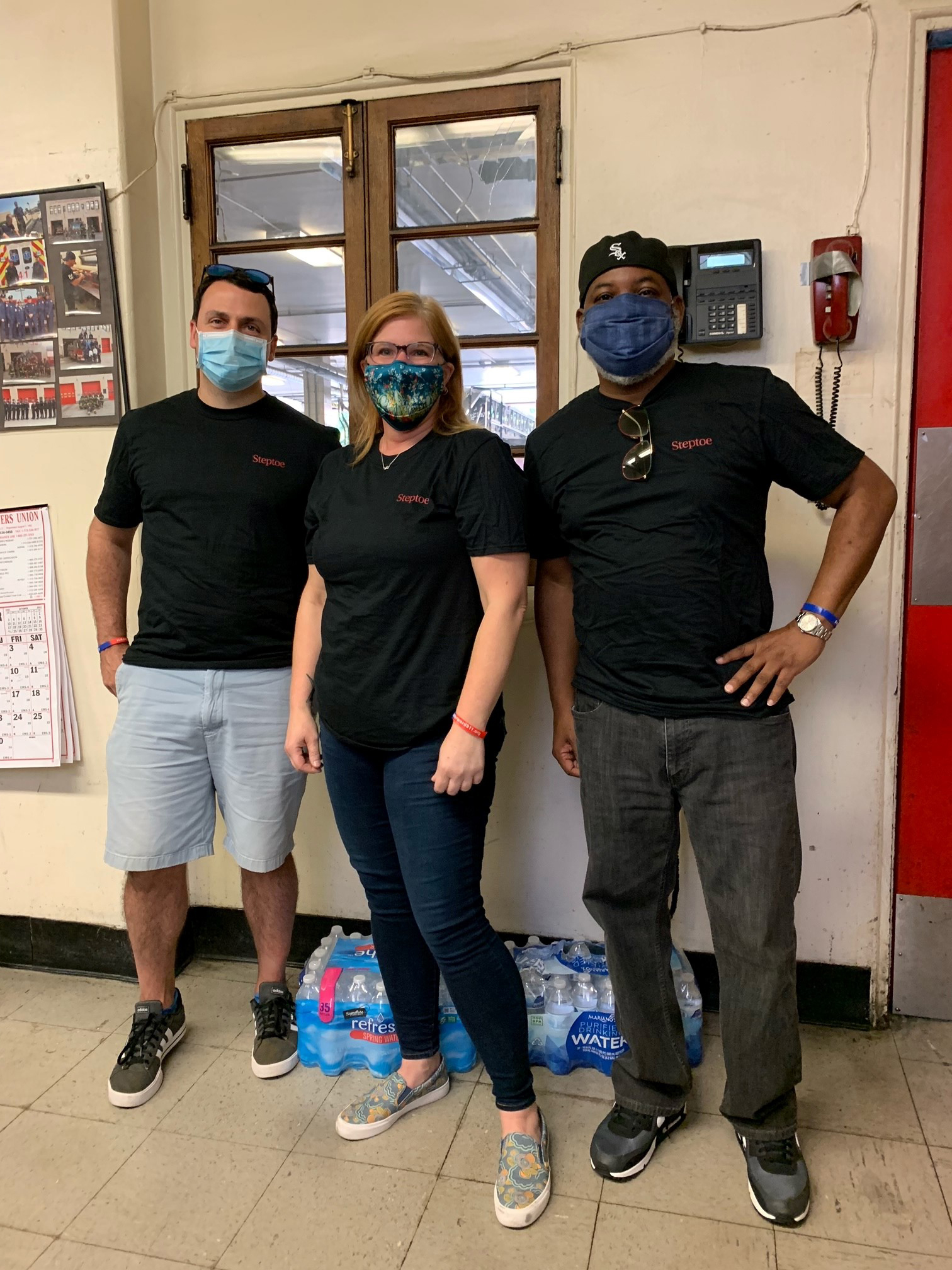 In Chicago, Bill Andrichik, Adie Olson, and Kevin Martin swung by Station 1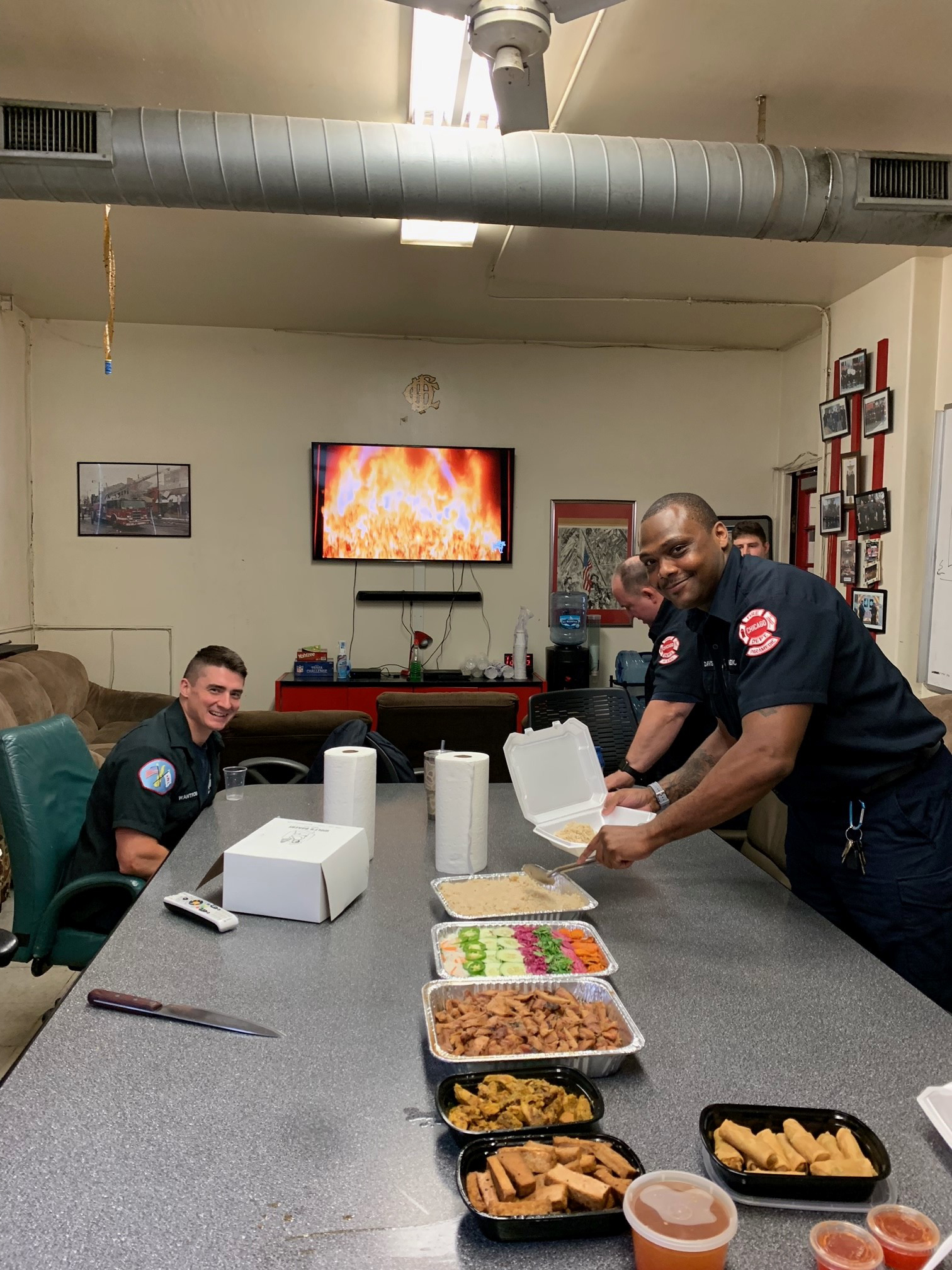 Chicago firefighters enjoy lunch from Saigon Sisters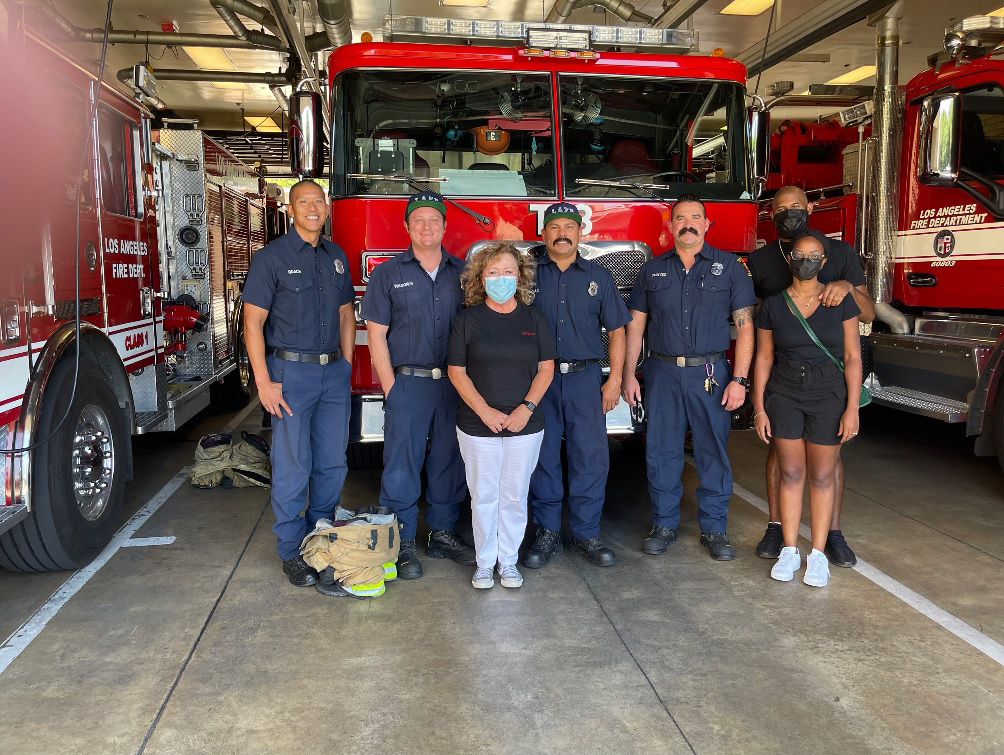 Volunteers from Steptoe's LA office visited with firefighters at Station 3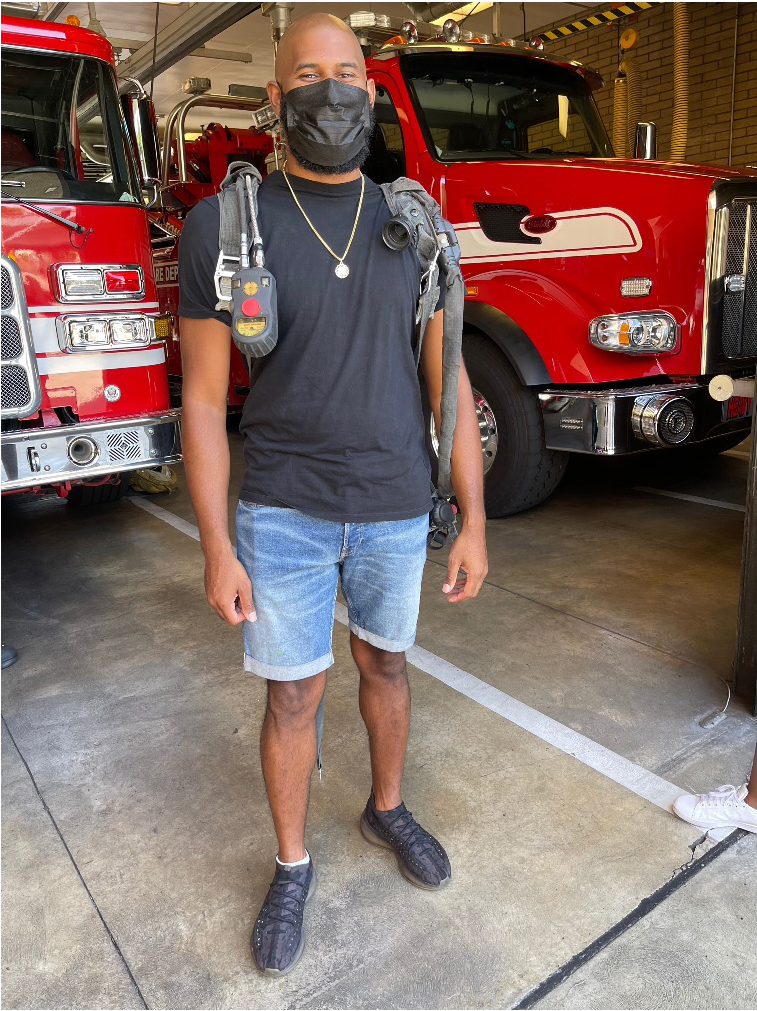 LA associate Tahir Boykins volunteers to PayitForward
About Steptoe
In more than 100 years of practice, Steptoe has earned an international reputation for vigorous representation of clients before governmental agencies, successful advocacy in litigation and arbitration, and creative and practical advice in structuring business transactions. Steptoe has more than 500 lawyers and other professional staff across offices in Beijing, Brussels, Chicago, Hong Kong, London, Los Angeles, New York, San Francisco, and Washington. For more information, visit www.steptoe.com.