Overview
(November 6, 2018, Chicago) — Steptoe Chicago partner Tony Hopp has received the Lawyers' Committee for Better Housing (LCBH) 2018 Pro Bono Advocate Award. Hopp was honored on November 1 at LCBH's 38th annual fall benefit and awards ceremony for helping a low-income mother and her son vacate their lead-tainted Chicago apartment, recover damages from their landlord for lead poisoning, and secure a new apartment.
To learn more about this case and how it shifted Hopp's perspective on poverty and the power of law, click here.
About Steptoe
In more than 100 years of practice, Steptoe has earned an international reputation for vigorous representation of clients before governmental agencies, successful advocacy in litigation and arbitration, and creative and practical advice in structuring business transactions. Steptoe has more than 500 lawyers and other professional staff across offices in Beijing, Brussels, Chicago, London, Los Angeles, New York, Phoenix, San Francisco, and Washington. For more information, visit www.steptoe.com.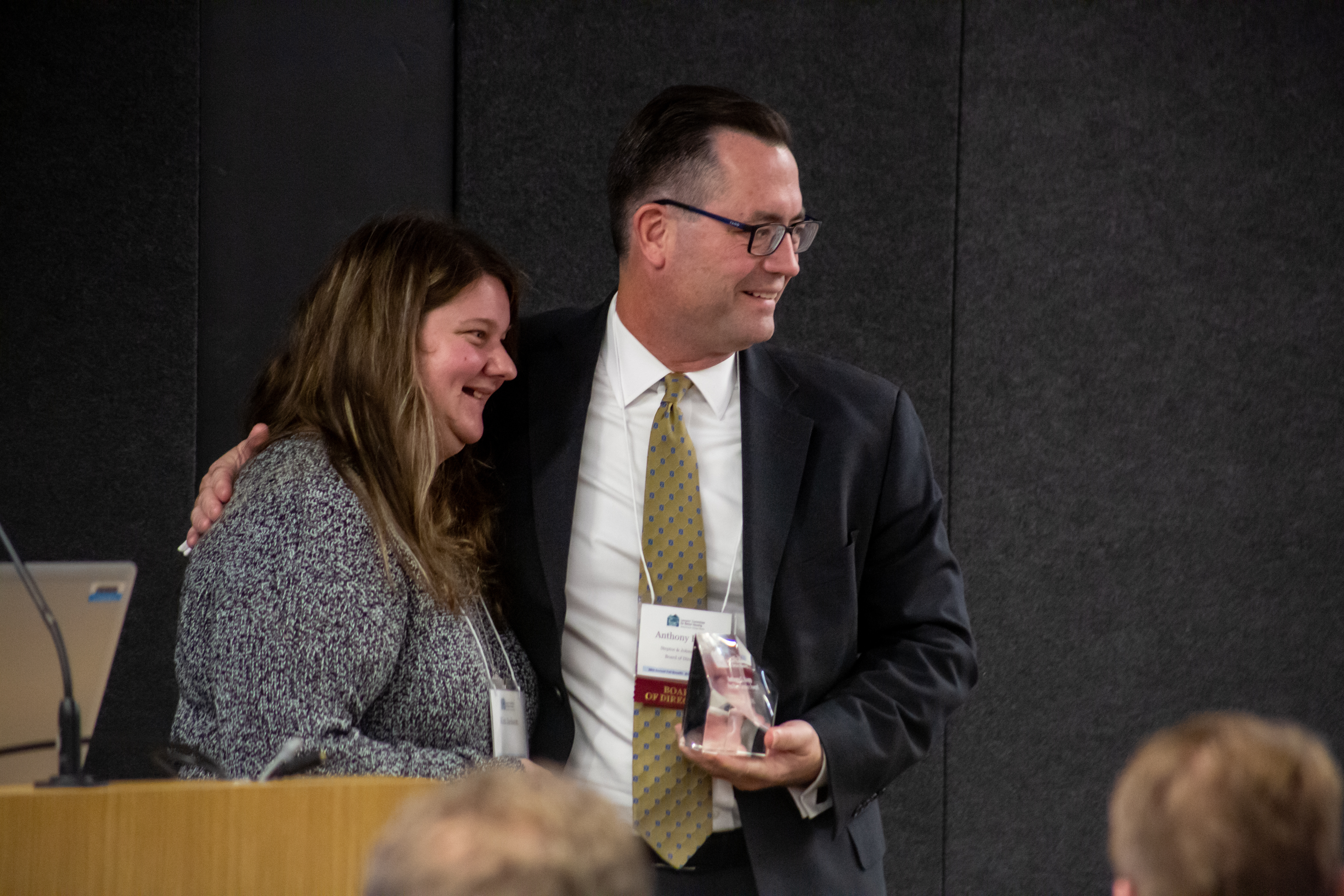 Hopp receives award with his client Kimberly Jackson. Photo credit: GoPho Collective 2018