Overview
(February 7, 2019, Washington, DC) — As Steptoe continues to broaden its diversity and inclusion initiatives, the firm is pleased to announce the launch of Steptoe's Talent Sponsorship Program. The voluntary program is designed for diverse associates at the firm to enhance and expand upon the professional development opportunities that all associates receive. The program also aims to ensure that the firm maintains a talented group of diverse attorneys that may potentially advance to senior levels at the firm. Seven associates will participate in the inaugural 2019 program.
The Talent Sponsorship Program is designed to create relationships in which volunteer Steptoe partners serve as "sponsors" to provide experience, exposure, and professional guidance to associate "protégés." Mid-to-senior level associates who have worked at the firm for at least one year were eligible to apply.
"We are proud to take this next step in our firm's commitment to diversity and inclusion," said Steptoe Chair and Diversity Co-Chair Phil West. "We congratulate our inaugural group of associate protégés, and we look forward to seeing how the program benefits not only the protégés but the sponsors, the firm, and ultimately, our clients."
Diversity Co-Chair Markham Erickson, who has played a key role in developing Steptoe's program, added: "The Talent Sponsorship Program was created in line with research that shows that formal sponsorship programs can have a positive effect on individuals and organizations, especially with regard to increasing diversity in an organization's most senior levels."
Sponsors and protégés will be expected to meet regularly to discuss their progress and goals. Protégés will also attend firm-approved professional development courses consistent with the protégé's goals and participate in an annual joint project with other protégés such as a legal matter, significant business development effort, or other project of high value to the firm.
To launch the program and help participants understand their responsibilities and expectations, Steptoe's Diversity Committee will provide specialized training for protégés and sponsors and on-going individual and group coaching. The training will be conducted by Ida Abbott, a pioneer in the work of sponsorship programs in law firms, and the coaching sessions will be led by Volta, a national consulting firm to legal employers, specializing in attorney professional development.
About Steptoe
In more than 100 years of practice, Steptoe has earned an international reputation for vigorous representation of clients before governmental agencies, successful advocacy in litigation and arbitration, and creative and practical advice in structuring business transactions. Steptoe has more than 500 lawyers and other professional staff across offices in Beijing, Brussels, Chicago, London, Los Angeles, New York, Phoenix, San Francisco, and Washington. For more information, visit www.steptoe.com.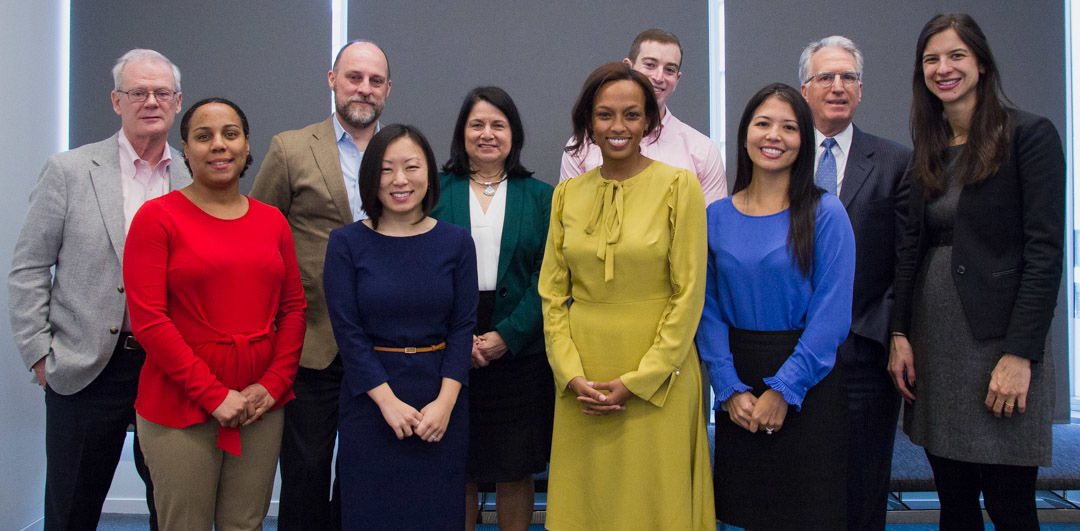 Steptoe protégés from L-R: Tyechia White, Judy Wang, Yvonne Woldeab, Josh Oppenheimer, Lauren Azebu, and Meghan Newcomer. Steptoe sponsors from L-R: Steve Fennell, Eric Emerson, Toni Ianniello, and Micah Green. Not pictured: protégé Kate Johnson and sponsors John Abramic, Mike Miller and Bob Rizzi.