Overview
Primary Contacts: Matthew Kulkin, Stacie Hartman
Steptoe's Financial Services University brings together lawyers and professionals from across the many legal, business, and regulatory areas that intersect with the financial services industry.
In these short videos, we explore key issues and topics that may impact your business. Whether you work in the financial services industry or your business involves financial issues, these sessions will help you learn more about the many aspects of financial services. Each session is self-contained, so you can pick the videos that interest you and your business.
---
Click on the topic below to jump to the session of your interest:
---
Due Diligence of Art and Cultural Antiquities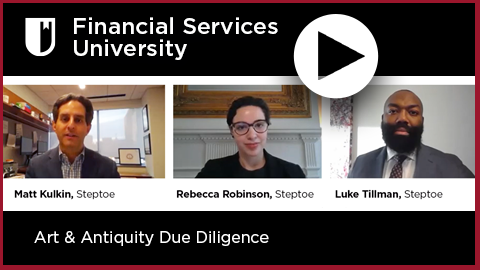 Luke Tillman and Rebecca Robinson discuss critical aspects of due diligence for art and antiquities, why they matter, and how they apply to individuals in the financial services sector.
Energy Trading Regulatory Requirements and Investigations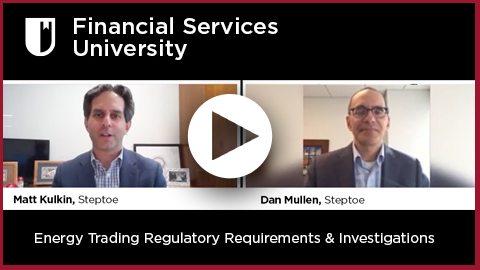 Dan Mullen discusses how energy trading – whether physical or financial – is heavily regulated and subject to investigations by FERC and the CFTC.
Extraterritorial Application of US Criminal Law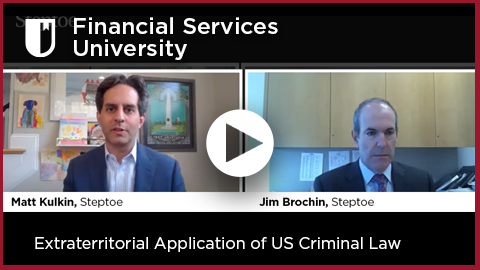 Jim Brochin talks about why it is important for all companies to keep in mind the expansive reach of US criminal law and consider the risk it may apply to activities that may not appear to have a strong connection to the United States.
Financial Crime Compliance Programs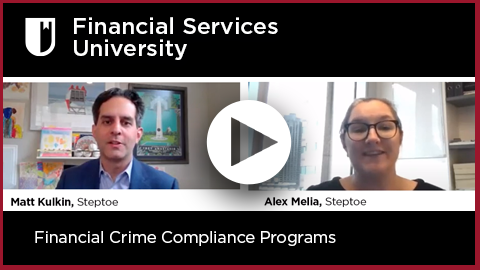 Alex Melia discusses how, as companies increasingly adopt financial crime compliance programs to benefit from prosecutorial leniency following a compliance incident, careful thought must be given to the role the protection of legal privilege should play in the design and functioning of such programs to mitigate the risk they pose of uncovering potentially problematic issues.
FINRA Enforcement: Positioning Your Firm to Receive Credit for Extraordinary Cooperation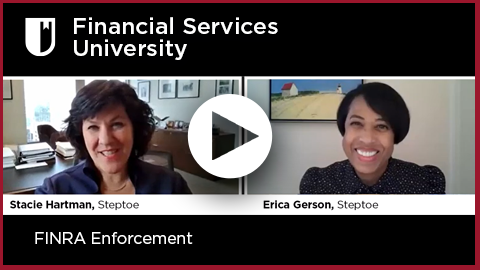 Erica Gerson discusses how positioning one's firm to receive credit for cooperation may result in no formal action or lower enforcement penalties.
FSOC 3.0 – Fully Coordinated Financial Regulatory Policy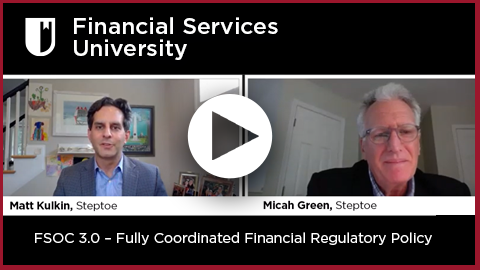 Micah Green talks about the Financial Stability Oversight Council (FSOC), including what is does and why it matters as a coordinating body for all US financial regulators.
How Criminal Fraud Prosecutions are Changing the Broker-Dealer and Customer Relationship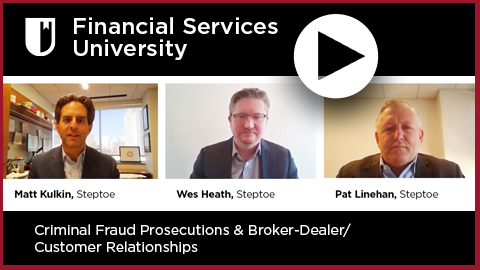 Pat Linehan and Wes Heath discuss ways in which recent federal prosecutions involving sophisticated financial markets are shifting the relationship between broker-dealers and customers.
How are Financial Institutions Reacting to China's Anti-Foreign Sanctions Law?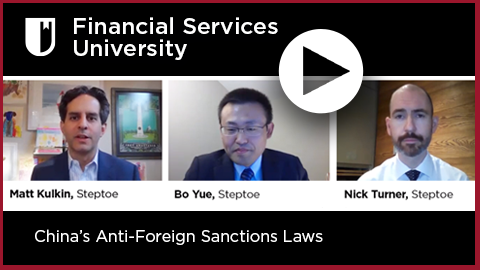 Nick Turner and Bo Yue address the question of how financial institutions doing business in China and Hong Kong are thinking ahead about how to manage potential conflicts under China's developing anti-foreign sanctions regime.
Limits on Liability in Private Investment Agreements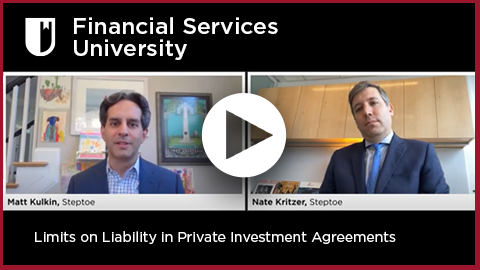 Nate Kritzer explains enforcement of limits on liability in investment disputes under the laws of the most commonly selected US jurisdictions.
Recent Developments Concerning Federal Securities Class Actions Filed in State Courts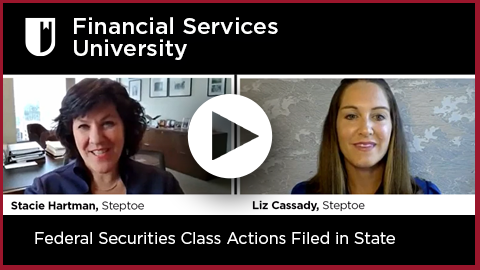 Liz Cassady examines recent developments in federal securities class actions, including the US Supreme Court's grant of cert in Pivotal and the implications for other federal securities class actions filed in state courts.
Recent Changes to US AML Laws and What to Watch for Going Forward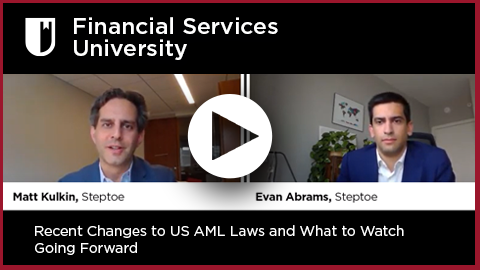 Evan Abrams talks about how the Anti-Money Laundering Act of 2020 (AMLA) created a number of key changes to the US AML regime that continue to be implemented by the Treasury Department.
The Impact of Upcoming Regulation of AI by Europe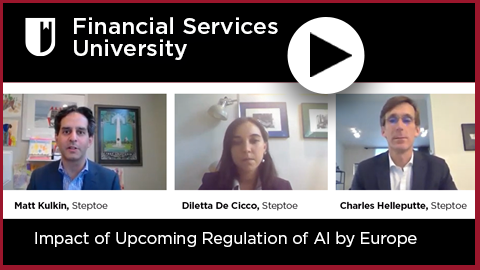 Diletta De Cicco and Charles Helleputte discuss the use of AI technology by the financial services sector, the EU's proposed regulations, and potential impact for the financial sector.
The New Manhattan District Attorney's Priorities and Their Impact on the Prosecution of White-Collar Crime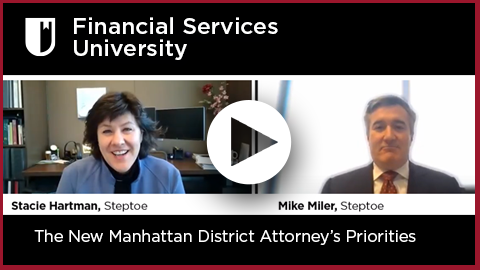 Mike Miller discusses the groundbreaking policies and priorities of Alvin Bragg, the newly-elected Manhattan District Attorney, and how his goals for the legendary office are expected to impact the prosecution of white-collar and street crime.
---
Videos from Semester I