Mask of the Yorouba People for The Gelede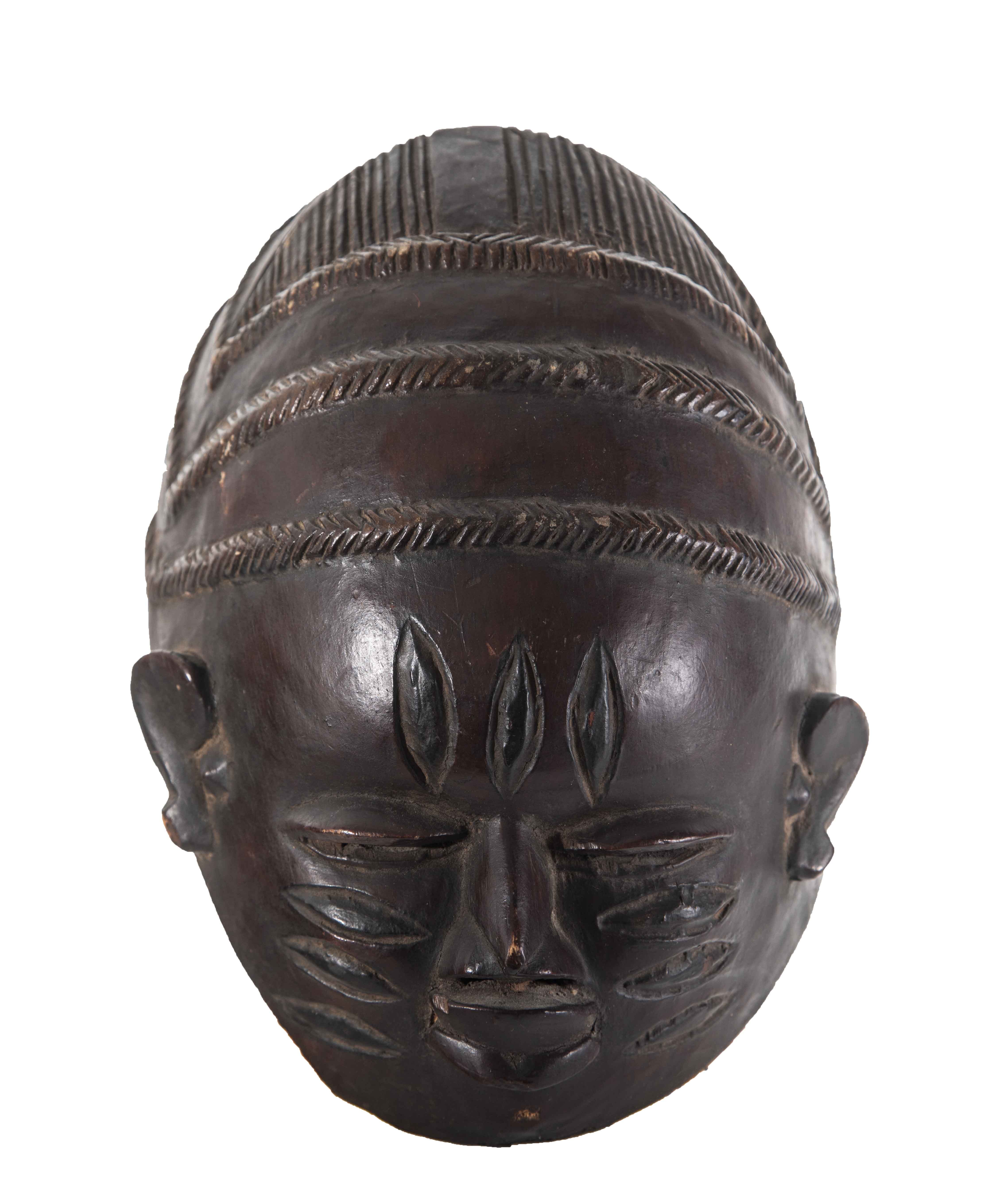 Among the most urbanized in Africa, the Yorouba people are an ethnic group of more than 40 million who live in Western Africa, mostly in Nigeria, Benin, Togo and part of Ghana, with the vast majority living in Nigeria. It is said that due to the slave trade from the 15th through 19th centuries, many of the Yorouba people found themselves in such countries as Cuba, Brazil, Jamaica, Granada, and others, influencing the cultures of these countries.
The old civilization of the Yorouba people includes a strong and diverse tradition in the arts, which, among many other skills, includes mask making, one of the finest artistic traditions in Africa, which continues to thrive. Masks are an important part of the Gelede festivals and celebrations, while mask making styles and techniques vary from region to region. The Gelede, which celebrates and honors mothers, including those of the past, is a ritual festival of the Yorouba people. It includes dance performances, and other activities, including a display of masks, which are meant to entertain as well as enhance the people's sense of awe and worship.